HOT SPRINGS MOSHI AND MAASAI VILLAGE DAY TRIP, TANZANIA SAFARI
Combine your relaxing visit to the Hot springs Moshi with a few hours in a real Maasai village. Not one of those that has been built specifically for tourists, but a village where people actually live their everyday life.
---
HOT SPRINGS MOSHI TRIP ITINERARY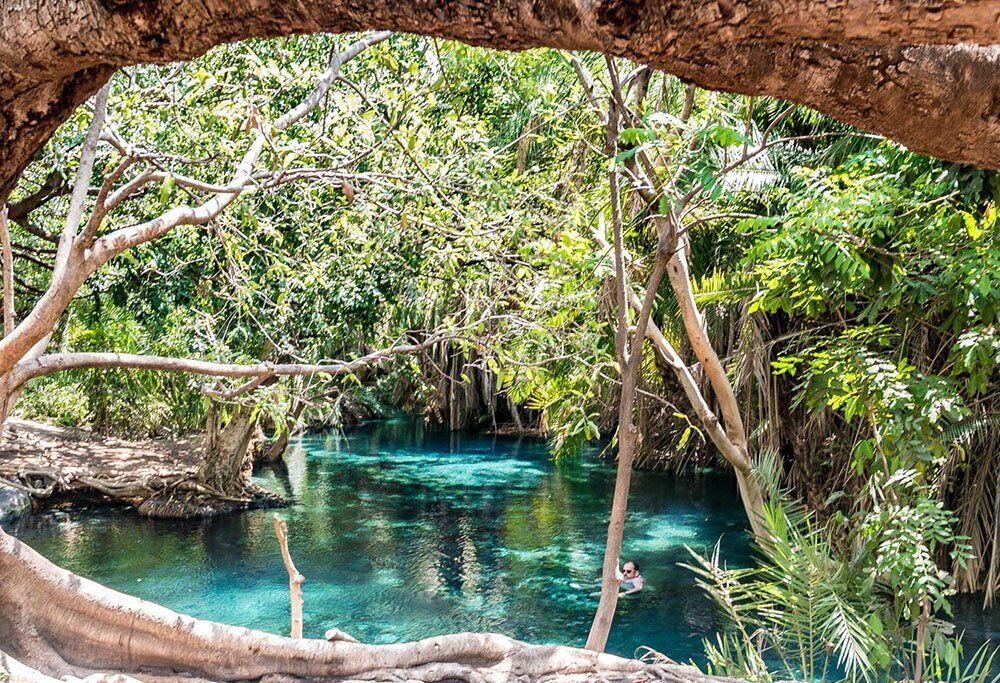 This tour is a full-day tour, and we'll pick you up at your hotel in Arusha or Moshi around 8 am. Just like the standard Kikuletwa hot springs package, you'll drive through fields of flowers (depending on the season) and sugar cane and bushland with acacia trees and dried up river beds.
Our first stop is the Maasai village, where you'll get the chance to meet the villagers and take part in their everyday routines. You'll get to visit one of their houses, speak some Maasai, learn about their medicine, and who knows, they might even let you milk one of their cows!
Around noon, we leave the village and continue towards the hot springs, where we'll start with lunch. After this, you have until 4 pm to do whatever it is that you like.
---
ADD SOME EXTRAS TO MAKE IT EVEN MORE SPECIAL
We offer several options to upgrade this package, and if you have something in mind yourself, don't hesitate to get in touch and we'll try to make it happen. Get even more relaxed with a massage. Different packages are available, with prices starting at 20 USD pp.
You have something to celebrate? We can organize different lunch and dinner options for you and your friends. A barbecue, a romantic candle-light dinner, a special drinks night… it's all possible.
Camping. Most other tourists leave in the late afternoon, so you'll get the place (almost) all to yourself. Enjoy the silence, light a campfire, and make the fun last a little bit longer. We'll drive you back to Moshi the next morning.
---
HOW AUTHENTIC IS THIS EXPERIENCE?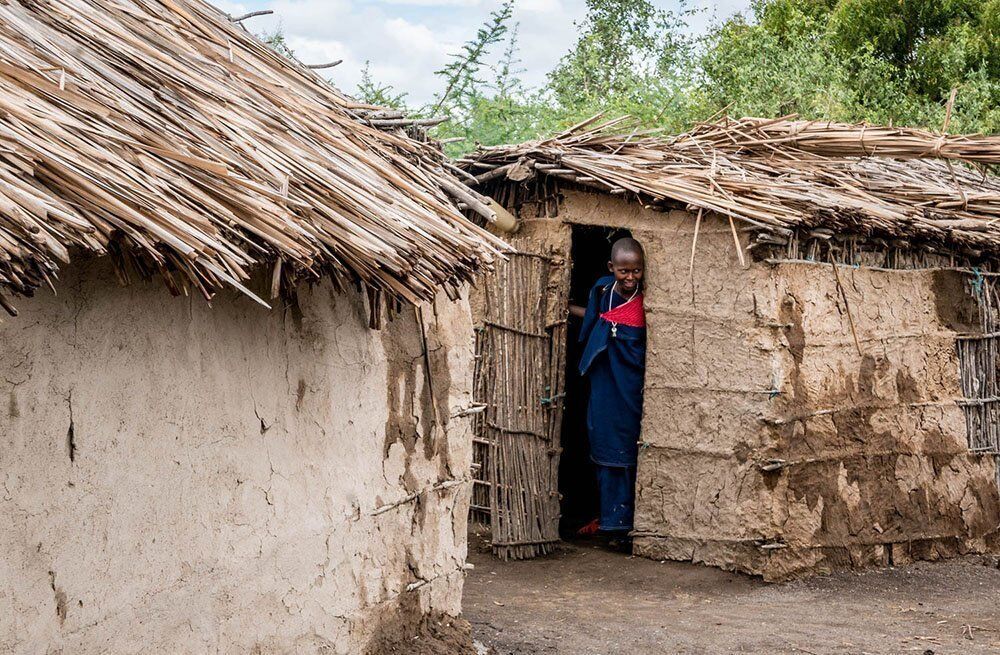 Due to the proximity to Moshi, one of the main tourist places in Tanzania, the Maasai village that we take you to as well as any other Maasai village in the area might not match a certain idea of secluded traditional villages with no access to any 'modern' facilities.
It's a 'real' Maasai village, where people actually live, but you will definitely not be the first foreigner to visit. The people you'll meet in the village are used to welcoming tourists and have a relatively modern lifestyle compared to Maasai populations in certain other areas. They purposely open up their village to tourists in order to gain some much-needed money to maintain the village and support its people.
These people have phones and access to the internet. They know what is going on in the world and they might even spend their time off in a bar in Moshi, dressed in 'normal' clothes. They don't live like Maasai in very secluded areas or like Maasai from 100 years ago. But that doesn't make them less authentic. They've evolved as any other ethnic group would evolve and they are just as interested in staying connected to the world as you and us.
But they are still real, authentic Maasai. And they have traditions and rituals that are probably very different from yours, and that's what makes this visit so interesting!
It's also important to realize that you'll only be spending a few hours in this village and that this is far from being enough if you want to gain a deeper insight into their culture and a better understanding of how they actually live.
And because it's such a short visit, they'll do whatever they can to show you as much as possible, which might feel a bit fake or touristy. And of course, it's a bit fake… because they don't normally do all these things that they show you in such a short time frame, but it is their way of sharing as much as they can with you.
If you're looking for a more in-depth experience, we have other options. You can stay in this village overnight and spend more time there. This way you'll get more time to simply sit down with some of the villagers and talk, participate in some of their daily liveliness, ask questions, and share stories.
Or we can bring you to another village, that's much more secluded and quite a bit more 'traditional' due to its location far from any cities or the most visited tourist places. Any village that matches this description would be far from Moshi though, so this experience is only possible as a package of several days, either starting from Moshi, Arusha, or from the safari parks in the north of Tanzania.
We'll be adding both options to this website shortly, but please don't hesitate to contact us if you have any questions about them in the meantime!
---
OUR OFFER – PRICES AND SERVICES
Prices for the standard tour (without extras) depend on the size of your group and are as follows:
1 person: 170 USD per person
2 people: 110 USD per person
3 people: 90 USD per person
4-5 people: 75 USD per person
6-7 people: 65 USD per person
Please contact us for different group sizes or groups including children, as well as if you wish to add some of the extras that are mentioned above.
---
WHAT'S INCLUDED?
Private transport from the hotel in Arusha or Moshi to the Maasai village and the Hot Springs and back
English speaking driver
Contribution to the Maasai village
Entrance fee to the Hot Springs
Picnic lunch at the Hot Springs
Bottled water
Why Choose Born Park Adventures
We have designed tours that involve less travel and spend more time at interest destinations. For persons looking for customised safaris, be sure that our knowledgeable, friendly and professional consultants will work closely with you to develop that itinerary which best suits you at no extra cost.
Satisfaction of our customer is our main goals
We value, respect and care about our stuff
Quick delivery and excellent services
We value our customers since they are factor we exist
What we get we share back with community
Amazing Safari and Adventure Offers
We offer Wildlife safaris, Mountain climbs, Cultural tours, Coastal excursions and treks to all areas of Tanzania. We cater to all size groups and budgets. We pride ourselves in our unsurpassed customer care while offering our services at a reasonable price. Born Park Adventures always focuses on mutuality and relationship, sustainable practices and social accountability.
If you have any quick Safari or a Mountain Climbing need, simply call our 24/7 hour Safari Expert
QUICK AND RELIABLE PLANNING FOR LATE SAFARI TOUR BOOKING
Join us and Share the Enthusiasm of our Safaris
We strongly care for our clients throughout their holiday and provide them with exciting, adventurous, challenging, memorable and satisfactory African trips.
We go the extra mile to ensure you enjoy your dream holiday with ease, comfort and style, truly African. Born Park Adventures welcomes you to the world of adventure, discoveries, nature and pleasure. We hope you will join us and share the enthusiasm of our safaris.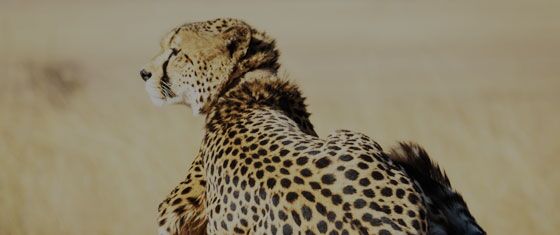 Safari Expert
+255 763 210 498
24/7 Group Join Safari and Custom Tailor Made