Safari Expert
Advice 24/7 Hours
We' re with you from planning stage all the way through dropping you off at the airport. Call us now

Tailor Made,
Private Tours
Specialise in tailor-making Safari and Mountain Climbing to suit your time and budget. Book Now
Explore Tanzania Popular Safari Tours
Why Choose Born Park Adventures
We have designed tours that involve less travel and spend more time at interesting safari destinations. For persons looking for customized safaris, be sure that our knowledgeable, friendly, and professional consultants will work closely with you to develop that itinerary that best suits you at no extra cost.
The satisfaction of our customer is our main goals
We value, respect, and care about our staff
Quick delivery and excellent services
We value our customers since they are a factor we exist
What we get we share back with the community
Amazing Safari and Adventure Offers
We offer Wildlife safaris, Mountain climbs, Cultural tours, Coastal excursions, and treks to all areas of Tanzania. We cater to all size groups and budgets. We pride ourselves in our unsurpassed customer care while offering our services at a reasonable price. Born Park Adventures always focuses on mutuality and relationship, sustainable practices, and social accountability.
Adventure Safari & Kilimanjaro Climbing Packages
If you have any quick Safari or a Mountain Climbing need, simply call our 24/7 hour Safari Expert
Quick and Reliable Planning For Late Safari Tours Booking
(+255) 763 210 498
Choose the Destination just Right for Your Tanzania Vacation
You tell us the places you dream to be and we tailor-make your safari vacation every step of the way, connecting the dots to offer you an unforgettable safari experience of a lifetime, just for you. Fill the form on left-side and tell us about your dream safari:
Luxury Lodge Safari
Budget Camping Safari
Great Migration Safari
Family Vacation Safari
Serengeti Balloon Safari
Bird Watching & Photo Safari
---
In Addition to our commitment towards excellence our advantages are :
We specialise in tailor making your Safari and adventure travel to ensure you get the perfect safari itineraries for your budget and vacation time.
Licensed Tour Company and Insured
Private Safari Vehicles and Safe traveling
Years of Experience in the Hospitality
Safari and Mountain Climbing Specialists
All our Package are Taylor Made Private Tours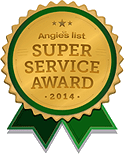 What Our Client Says

Very well organized with professional people. The communication was excellent. Drivers were on time and knowedble about the wildlife and the different national parks. The game driving was better than we expected. Ngorongoro crater and serengeti was totally amazing!

Professional safari company with freindly staff. The service provided could not be faulted. From the safari trucks to the drivers was excellent. On time everyday. They took care of the needs of our group 12 in total with 2 children. Would use them again!

We had excellent support from the driver and the whole team from Born Park, our family was thankful It was beautiful trip, the tour guide (driver) Sospeter was helpfully and very kind to us and to the kids and he even brought is binocular for my kids to use. Overall it was a good trip and we will visit again

Without doubt one of the most amazing trips of my life. Starting from morning and game drive, nights' accommodations, service to our guide Jonathan. All was excellent, was so exciting we were up at sparrows every morning eager to get going. Even getting delayed getting home didn't put a damper on the trip. Totally recommended Born Park Adventures

Mornings are very cold, and unlike many other safari vehicles, Born Park's vehicles can be fully closed in the morning. As it warms up the roof pop up, so everyone can stand and look out. By mid day it was very hot in Serengeti but we were shaded from the sun beating down on us directly. Our trip felt like a once in a life time opportunity, again all thanks to Born Park.

My Wife and I visited Tanzania on our Honeymoon, and booked a 7 day Safari through Ibrahim from Born Park Adventures. The tour was well organised and Ibrahim was very quick in responding to any questions we had. The Safari was amazing, led by our tour guide Cyprian who was punctual, friendly and knew the best spots to go to.

We had a wonderful experience climbing these two mountains Kilimanjaro and Meru with guides Kennedy and Hussein respectively. They took care of everything, were professional and good company - Born Park Adventures, ensuring we both made it to the top. The food we had was extraordinarily good. We hope to see you all again some day.

Born Park Adventures was recommended by a friend who had a safari with them a few years ago. We had a great trip! Born Park Adventures are absolutely reliable and trust-worth. Our safari guide was Jonathan - he was fantastic: experienced, professional and just a wonderful person and a great driver too!. Thanks to him we saw and learned so much!
Latest Safari News and Travel Tips
Wildebeest also known as gnu [(ɡ)nuː, (ɡ)njuː] in Swahili "nyumbu", belong to the Bovidae family which includes antelopes, cattle, goats, sheep, and other even-toed horned ungulates native to Eastern and Southern Africa. In Serengeti National Park, it is estimated that in the year half a million wildebeest are born, and February is the highest birthing […]